Mudlark
Mudlark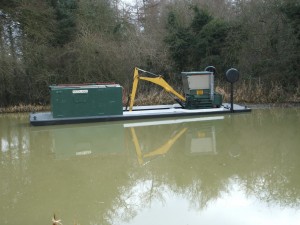 So versatile – how did we manage without Mudlark!
This dredger, equipped with a Smalley digger is a valuable addition to our fleet.
Purchase was made possible by public donation and a legacy – we never ceased to be amazed by your generosity!
Restoring the Grantham Canal is, without doubt, a huge project.  Knowing we have so much support in the community – buoys us up no end – thank you!