Dredge

Dredging the Grantham Canal is a big challenge. We would really appreciate your support on the first phase which is to dredge the canal between the bottom of Lock 17 at the Dirty Duck pub, down to Lock 14 opening up the section to our newly restored lock/s
Our first task is to carry out calculations and measurements as to how much silt we will need to remove in order to bring this canal stretch into navigable condition. This will obviously directly impact on the timescale and cost of the dredging operation. Once this part of the project is complete we can use those skills learned to survey from Lock 18 all the way to the A1. This will assist us in focusing on the most shallow sections in our future dredging programme.
Meanwhile not sitting still we plan to clear as much weed from the surface in other sections and work on bringing the beauty back into the Grantham Canal. So our plea to you is to offer some time to assist our volunteers in this work or, alternatively would you please make a donation to our "Dredge" fund!
The first phase is to dredge the section between Lock 17 near the Dirty Duck Pub, through to Lock 14.
Please click the following link to donate: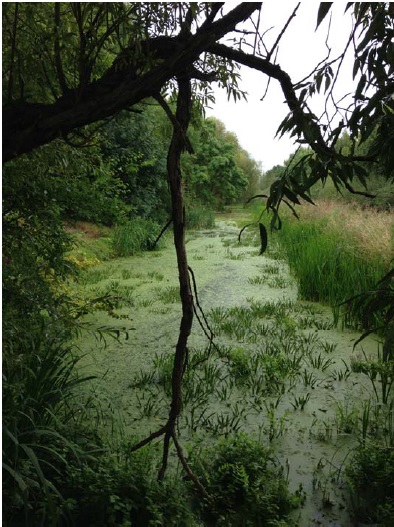 Our dredger Mudlark and weedcutter Osberton (below), are able to deal with some of the work required, particularly on the present navigable section between Woolsthorpe and the A1.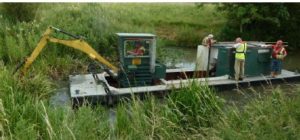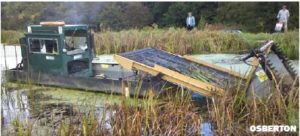 A more commercial operation will be required for other sections. An example of costs involved: In 2014, a 3.7 mile stretch of canal, cost £179,000.
How much dredging we are able to do – is dependent entirely upon the success of our campaign.