Earwig
Earwig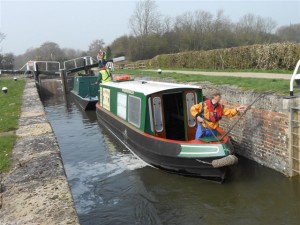 Earwig – shown here being worked through Lock 18 behind our trip boat in the top picture.  She's 'Working Flat', and a useful addition to our workboat fleet.
This is so disingenuous – I hope she can't hear me…but think of her as a floating skip with a cabin, and you will understand her role within the society.
Here she is leaving Lock 18 – not under her own steam – she hasn't got an engine.  We think she's rather cute and we're pleased to have her as part of the team.