Guide Book to The Grantham Canal
Sorry, we are out of stock.  We will be working on edits/reprint over the winter(2022/3)
The Grantham Canal Guide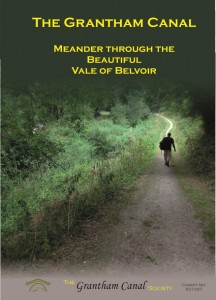 You'll gain more from your visits to the canal, accompanied by the Grantham Canal Guide.
This completely new guide, published in April 2015, is a mine of information – not only to the canal – but the surrounding area too.
Everything from towpath surface to pubs and restaurants, birds, boats, heritage and history – spirally bound A5 for ease of use when out and about.
Buy the guide through our easy to use PayPal link here! :